Nextcloud promises more power for version 21 of its collaboration Nextcloud, which has now been presented. The methods for loading applications have been revised and the data queries have also been updated. With the use of storage and scenarios for the use of text, the manufacturer promises one or two times more responsive behavior. Compatibility should bring further improvements.
The performance backend for files written is also an important component. This component can maintain a connection with desktop or web clients, which largely eliminates the need to constantly query the server. The developers were able to extend the polling from 30 seconds to 5 minutes. This leads to 90 % fewer connections and reduces the server load accordingly. The user experience also benefits from this: users receive notifications of events, such as an incoming call, a comment on a file, a mention in a chat without delay. For large installations, Nextcloud expects up to ten times more performance through the database usage with the fast backend.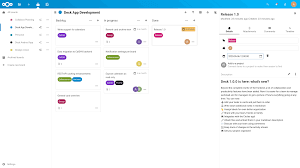 New Collaboration Tools
For better coordination, Nextcloud Hub 21 is introducing a whiteboard application. Users can draw, take notes and upload pictures during a call. Author colors in the text make it easy to keep track of activity during an editing session. Also new is the option to upload file templates to Nextcloud in order to speed up the creation of frequently required files such as meeting notes.
Administrators can now configure limits for attachments and instead force the use of Nextcloud share links. The contacts application introduces the ability to retrieve avatars from social media. You want to send existing customers gradually corresponding notifications with staggered rollouts. With more than 400,000 servers according to the manufacturer, the update will probably take several months.