Anyone using an Android smartphone can currently receive a mysterious message. The cause could be a security gap. More and more Android users are complaining about strange push messages that appear on their smartphones and other apps. It looks like this is related to a vulnerability in Google's Cloud Messaging that became known last week. These are push messages, which are currently apparently popping up on a large scale on Android phones.
The researchers found that many apps contain static keys that can be misused to send spam messages on a large scale. Until then, it is best to ignore strange pop-ups and not follow any links they contain. The messages so far were harmless apart from their annoyance; but it could be a dangerous, malicious campaign.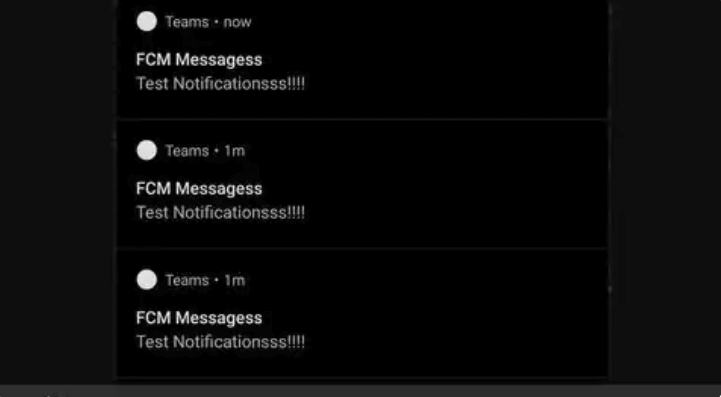 These notifications usually notify you of new updates or new messages in emails or SMS. But in this case it seems like someone wants to test the notification function. In the current notifications on Android smartphones, the word test can be read. These push messages could be a test of a security flaw. This could soon be exploited by criminals.
The Vulnerability Is Unknown
Whether the test messages had anything to do with the vulnerability is unknown. Google and Microsoft are already aware of the reports and the companies are currently investigating the problem. If you receive such a message, it is best to ignore it and not click on links if any should be in the message.The interface can possibly be used to send unauthorized large numbers of pop – up notifications. Even if no malicious messages have yet been discovered, it could always be the case at a later date. Microsoft has managed to put a stop to the rogue FCM notifications that have been affecting Teams.